Hanging at the pile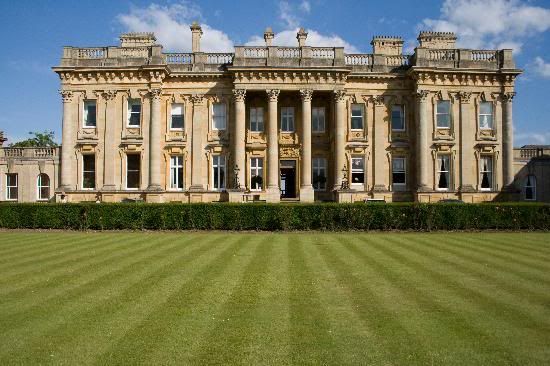 Posting from here. We're staying overnight on the way to a graduation ceremony. It's not too bad, although it is a bit of a lesson on the realities of post-War Britain.
The house has seen better days (we're staying in a modern annex). It used to be a religious school, and they've not fully converted it, but it has avoided the usual fate of having the original rooms cut down into offices, or chopped up into condos. The library is still the library. I could spend a month or two there.
I wouldn't get any work done, however, because I'd be looking out the window. The grounds'
natural beauty
just never quits, rain or shine. The front yard is a few hundred acres of manicured grass running down to a beautiful pond.
A shame it's just one day - it would be pretty easy to spend a week or two here, if a rich uncle were paying.