The pacification of Anaheim progresses according to plan
Heroes detain a militant, Anaheim, California, July 2012.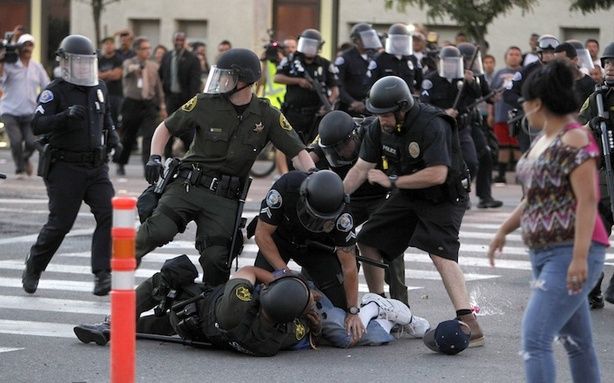 [Mayor] Tait said he would meet with federal officials, who have agreed to review Saturday's shooting to see whether a civil rights inquiry is needed. The district attorney and state attorney general are also investigating the shootings.
The family of Mr. Diaz, the first of the two men killed by the police, filed a lawsuit on Tuesday, asserting that he was unarmed when he was shot, fell to his knees and then was shot again, in the back of the head.
(link)