Mistakes were made, apparently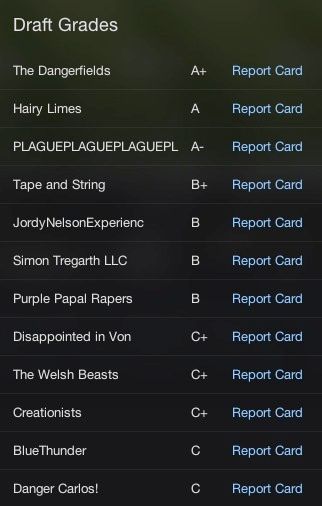 I take solace in this: I took personal control of drafting after round five. The report card states "Creationists had a strong finish, accumulating the most projected points in the league over the second half of the draft."
Surely this soothes the sting of my projected 4-10 finish.