Great story, also true
Almost 9 year-old guest blogger says:
"This new book,
Heart of a Samurai
, is filled with so much action that in the first five minutes of reading it I almost fainted. It does have some sadness, but it does have some funny parts, too. If you want to read a book about the first Japanese boy to ever set foot in America, you've got the right book. All his adventures will make you crack up. If a romantic book is also what you had in mind, then go ahead and get it - it has a bit of everything."
Map of His Travels - Nakahama Manjirō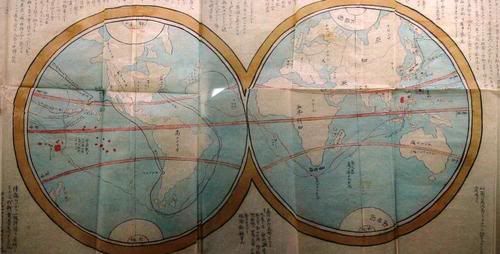 Also, interestingly, the story is true. The Japanese remember him pretty well.