Hey UNC, stop
The University of North Carolina's academic fraud scandal has deepened and widened, and local officials have done the sensible thing in locating a fall guy.
(
link
)
Apart the trend of fraud at
places not used to admitting such things
(withdraw 'temporarily'? REALLY?), this particular episode of exceptionalist bullshit also defames the memory of the late Dean Smith, one of the greatest Americans to ever coach a college athletic team.
Once considered a champion of the student-athlete model, we now know Joe Paterno knowingly sheltered a monster from prosecution. At UCLA John Wooden played his
straight-arrow
father figure role
to the hilt, earning the
undying love of his players
, while simultaneously benefiting from the efforts of some of the
dirtiest boosters
in the history of college athletics.
Where is 'Sign Bill Walton'?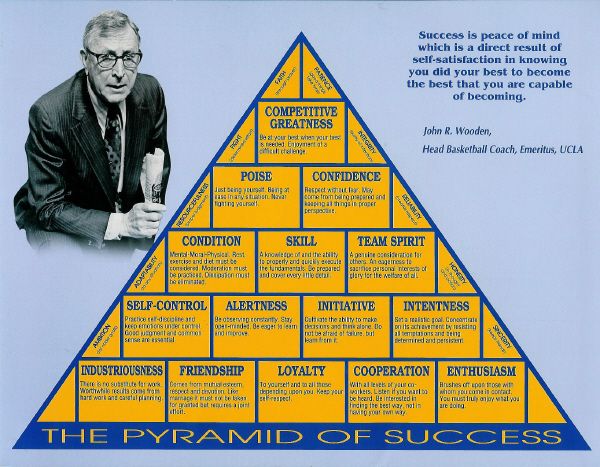 By contrast Dean Smith successfully led teams of true student-athletes to two NCAA championships,
integrated the North Carolina team
, led the gold medal-winning 1976 U.S. Olympic team, and along the way coached Michael Jordan, an athlete many erroneously believe to be the greatest basketball player of all time.
Seriously, educate yourself
Smith's record is an ornament to a great university, one of the very few examples of a true program of athletic scholarship never tainted by subsequent revelations.
Here
is a fine recap.
It is one thing to crap all over yourself. To do it in the house Dean Smith built is an abomination. If there were the slightest sense of honor - a term that once meant something to the cavalier class of the American south, there would be severe consequences, a housecleaning, and a search for someone worthy of carrying on Smith's legacy. Instead we'll get muttered "mistakes were made" and, if we are lucky, a
criminal investigation
to sort things out.
The best book I've seen on Smith, written by a capable ghostwriter and some former players, is
here
.