Still mortal, barely
TMQ
:
Joe Flacco became the second player -- after Joe Montana in 1989 -- to finish the postseason with 11 touchdown passes against no interceptions...Flacco not only threw 11 touchdown passes and no interceptions in the playoffs -- his passer rating rose from 87.7 in the regular season to 117.2 in the postseason. Flacco's 117.2 postseason passer rating tied Steve Young, in 1994, for fifth-best ever.
Most touchdown passes in a single post-season: 11 - Montana, Warner, Flacco
So how great is Joe Flacco? To find out, I re-ran the
Eisengeiste Immortality Screen
on Footballreference.com. The screen, for those just joining the broadcast is:
In a single game, from 1975 to 2012, in the Playoffs, requiring Passer Rating >= 112 and Pass Attempts >= 10
Lots of guys have one game like that, and that was all Joe Flacco had until this year (
here
is how the screen looked exactly one year ago). Anyone can have one good playoff game, and by anyone I mean Mark Brunell. So we'll skip those.
Two Games - Somewhat Elite
Collins
Culpepper
Delhomme
Eason
Elway
Gannon
Hasselbeck
Marino
Pastorini
Pennington
Plunkett
Reich
Roethlisberger
Ryan (Pat not Matt)
Sanchez
Woodley
Three Games - Elite
Bradshaw
Brees
Hostetler
Kelly
Rodgers
Theisman
Four Games - Super-Elite
Favre
Flacco
Manning, P
Manning, E
Warner
Five Games - Champion's Circle
Six Games - Supreme Champion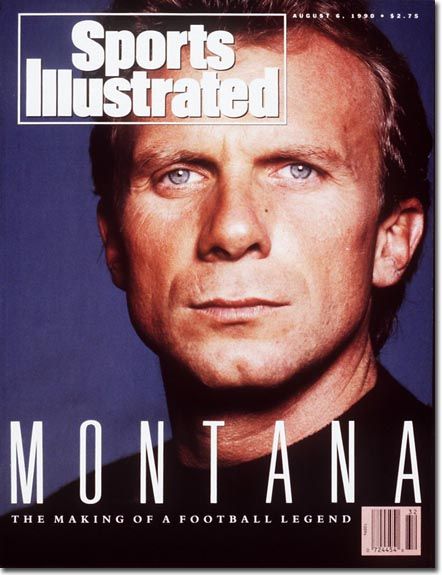 So what did Flacco do the past few weeks? Well, he played so well that he took himself from nowhere to the Bret Favre level in one tremendous playoff run. He put his team on his back and carried them, all the way to the Super Bowl.
And he is only 28 years old. I think Todd has the right idea here:
If I was Joe Flacco, I'd just bring a pelican to my contract negotiations and say he was my agent.
— Todd (@Todd_J) February 4, 2013